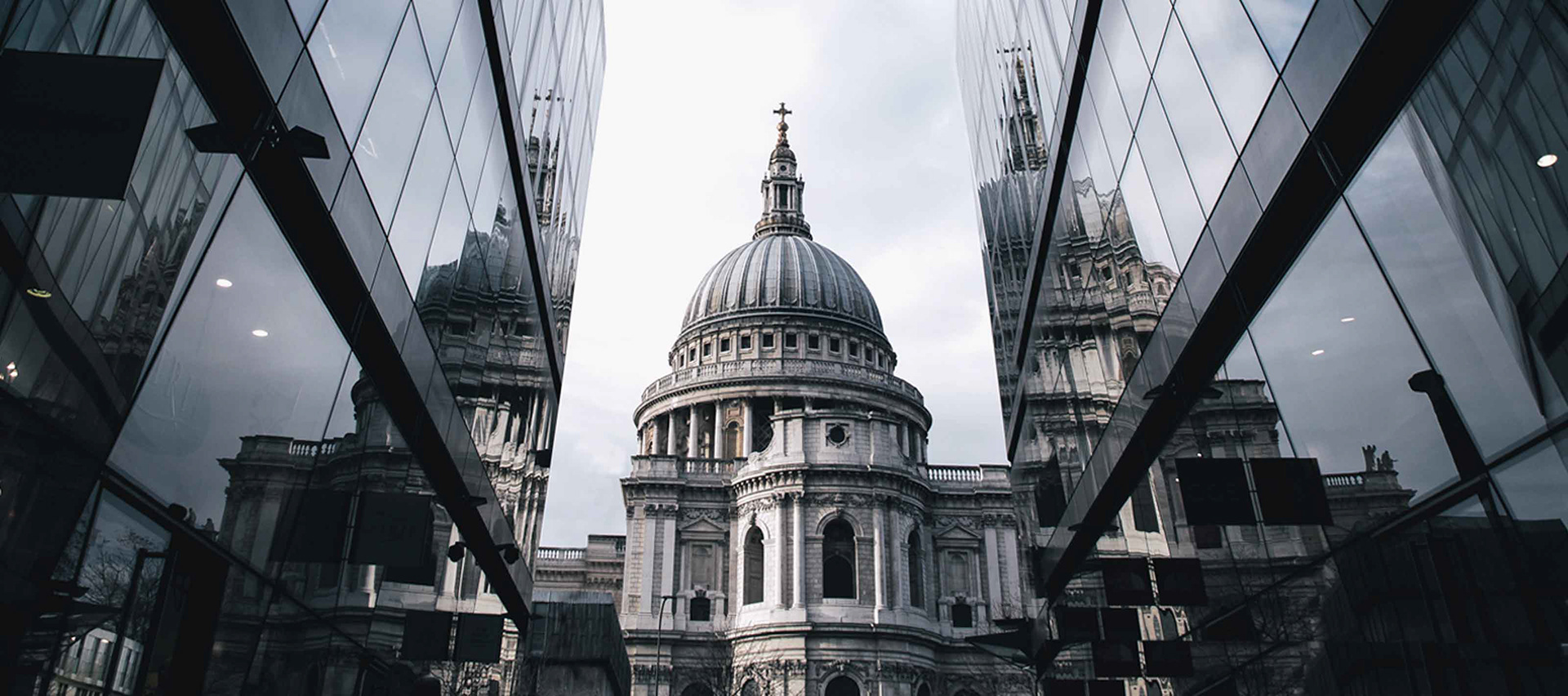 A taste of the city, distilled.
The City of London Distillery are part of a renaissance in artisan techniques. After an absence of over 200 years the city has come alive with small batch distilleries. Situated in Bride Lane, City of London welcome visitors to experiment with and to distil their own gin. They reflect a city which has used inclusivity to build a culture of respect and affluence. City of London Distillery joins connoisseurs & customers to the precious craft of distilling.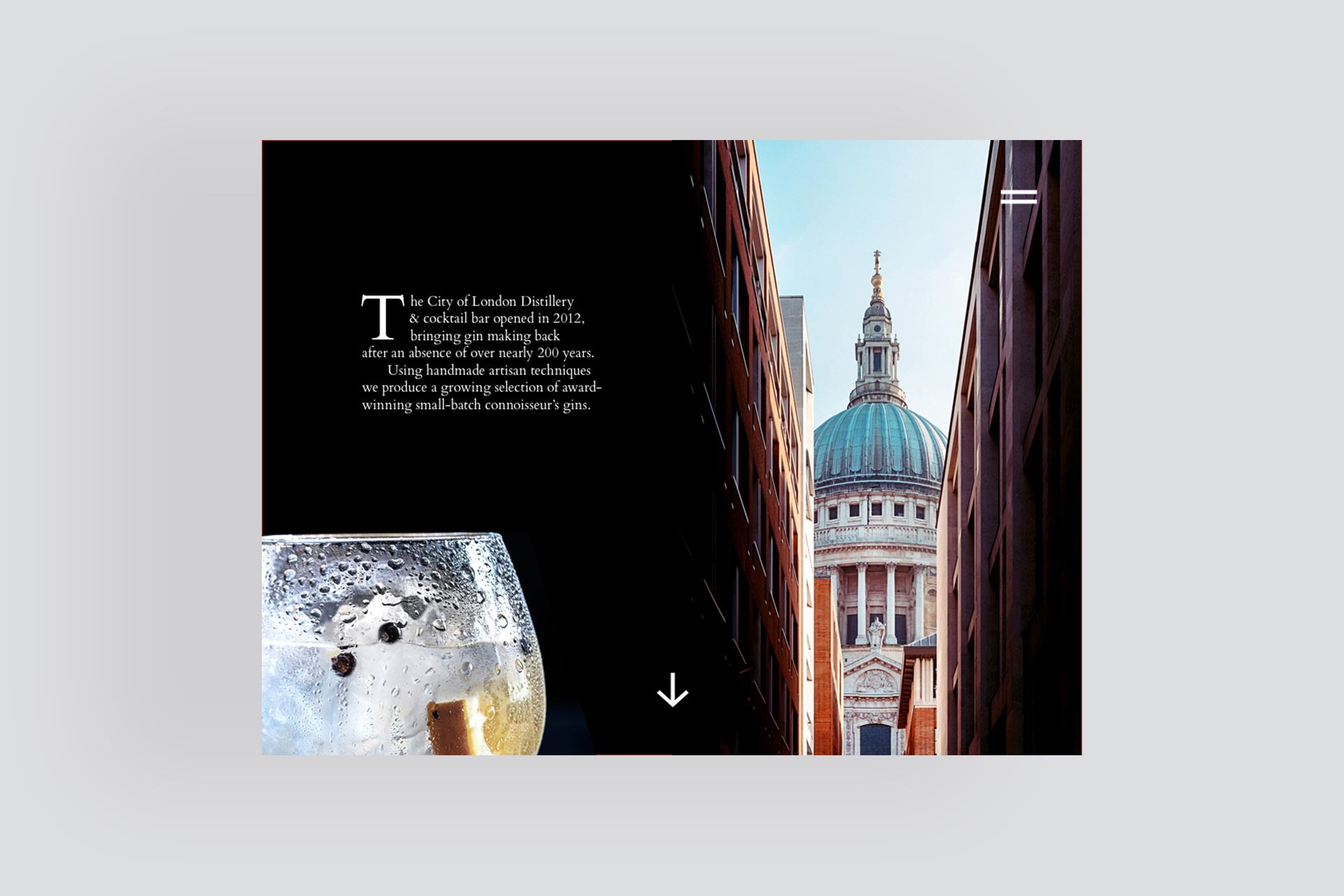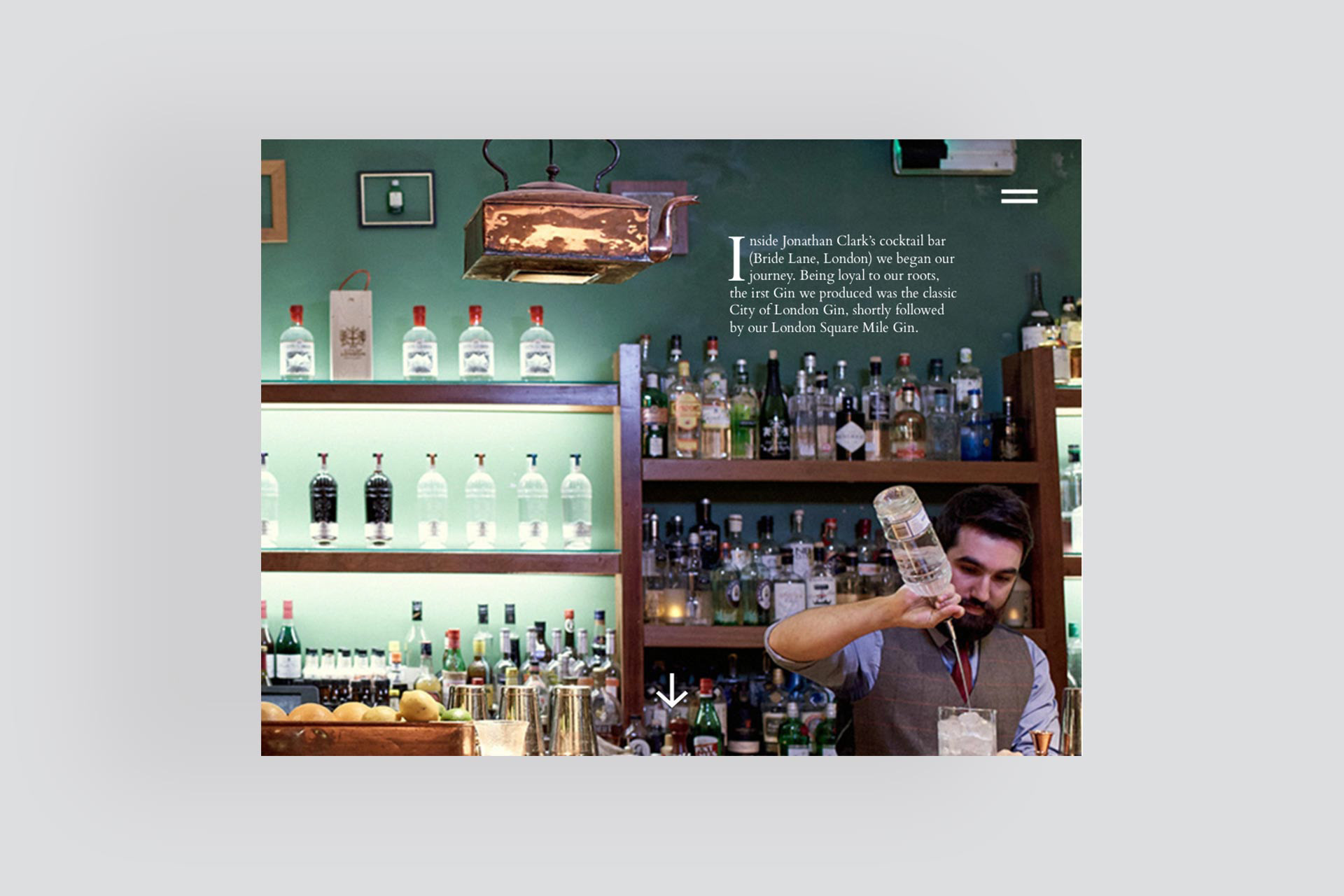 Experiencing the journey.
The story goes that after almost two centuries, a craft thought long lost was returned to the city by a small group of Distilleries with a passion for artisan Gins. The City of London Distillery has come a long way since then, and their story now includes the new addition of their Gin lab and C.O.L.D bar. By sharing this journey through the website users are engaged in an interactive experience. This creates a sense of exploration and discovery as they unfold the tale.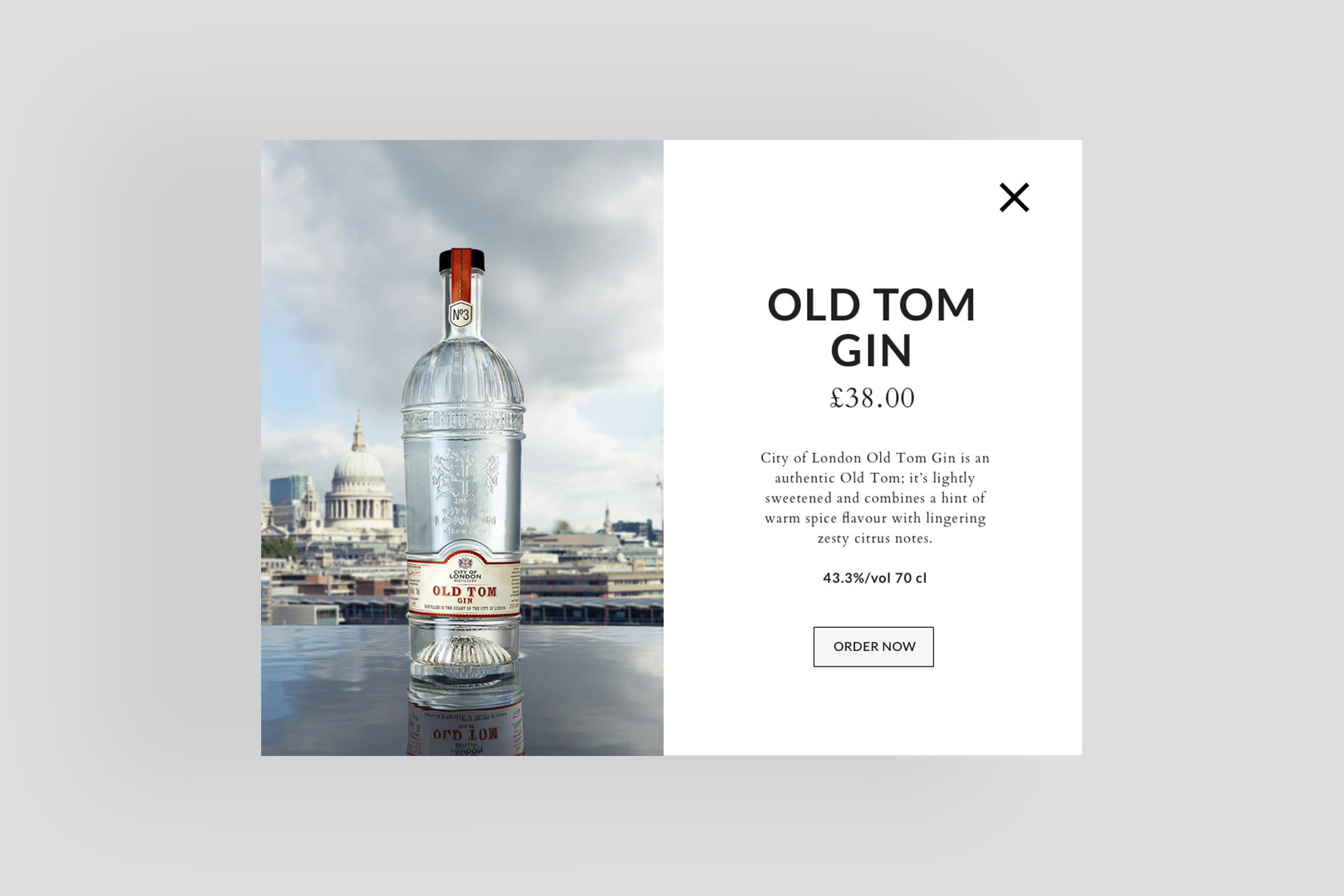 By engaging with consumers through digital, City of London create positive interactions between the brand and consumers. Their use of design thinking is one of the reasons why they are so successful in the global market. As a small-batch distillery they are re-invigorating a generation who feel disenfranchised through their use of great brand experience. City of London are working closely with T—PW Design Consultants to continue building on their brand.
Visualising the experience.
To help visualise how users experience the digital journey we used short motion videos. This helped to discuss possible improvements in the ways people would likely navigate the site. For the budget that had been put towards the project, this was a great way to ensure functionality was clearly agreed, and to keep the project running smoothly.